About Us
Who we are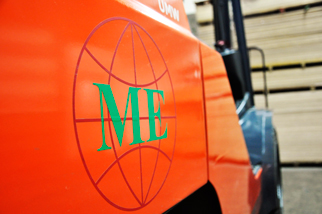 Maxcon Enterprise Pte Ltd was established in 1997 with a vision in mind: To be the top material supplier in the region. Since then, Maxcon Enterprise has been involved in many projects such as Marina Bay Sands, Resorts World Sentosa, heartland shopping malls and many renowned restaurants and cafes all around the island.
Our "one-stop-shop" service is what attracts many of our customers, be it long-term or new, to engage our service and products.
In addition, Maxcon Enterprise is the local exclusive distributor for the Mieco Melamine Faced Chipboard (MFC) and Plain Board (PB) as well as AVL reconstituted veneer.
Over the last few years, the Mieco MFC has also been awarded the Singapore Green Label
What we do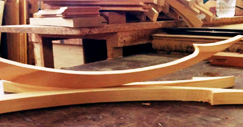 We deal with a variety of panel products such as decorative melamine faced chipboard (MFC), medium density fiberboard (MDF), as well as wood-based products such as plywood, wood moulding and wood veneer. Besides panel and wood-based products, we also deal with contact adhesive and cork sheet.
We also provide material fabrication services such as cutting and laminating. Besides that, we provide custom crafting services for furniture, gifts, novelty products and wooden sign boards etc.
Our clients include registered contractors, interior designers (architects), home DIY users and hobbyist in Singapore and Overseas. Regardless if it's for new construction, remodelling an existing home, crafting a wooden signboard or making a wooden gift set, we strive to provide products with the best quality available.
Get in touch
If you require any help with regards to ordering from us, please feel free to contact us below:
10 Admiralty Street, #01-51,
North Link Building, Singapore 757695
TEL: 9697 0820
OFFICE: 6481 2008, 6362 2008, 6362 2009
FAX: 6484 2009
Email: shaokai@maxconenterprise.com
Popular Products
our testimonials
"Thumbs up for the responsive replies and services that Maxcon Enterprise has been providing. They are always able to fulfil our demanding requests and deliver the order within the shortest possible time, along with a price that's very affordable and competitive."
- Neo Poh Hong
Co-founder, Designed Pte. Ltd
"Having liaise with Maxcon Enterprise for our materials library, Maxcon Enterprise has been providing great help in terms of material knowledge and also affordable material prices for our members. Kudos to them for being such a great support!"
- Robin Oh
Vice Lead Executive Officer, One Maker Group
" I managed to engage Maxcon Enterprise to design and craft door gifts for birthday, wedding and corporate events. Their laser and CNC service, coupled with their wide selection of raw materials and professionalism really made doing business with them hassle-free!"
- Daphne Ang
Professional Party Planner
" I was struggling to find a timber supplier that caters to small orders to build my very own timber bed, but thankfully I found Maxcon Enterprise! They were quick and very responsive, and provided valuable advice on my DIY project!"
- Zach Lim
Home DIY Customer
more testimonials